Sustainable Quality Certification, Recycling and Social Harvest
Sustainability is currently one of the major issues in the world of viticulture and we are also moving towards this direction.
Ahead the majority of other Prosecco producers, we got the SQNPI sustainable quality certification (National Quality System of Integrated Production), which is attributed to a production system in compliance with criteria and standards that minimize the use of chemicals, pesticides and fertilizers. This choice has the purpose to ensure a significantly higher product quality than the current standards, safeguard the environment so as to attract bees, and to protect public health, i.e. operators, consumers and all citizens' health.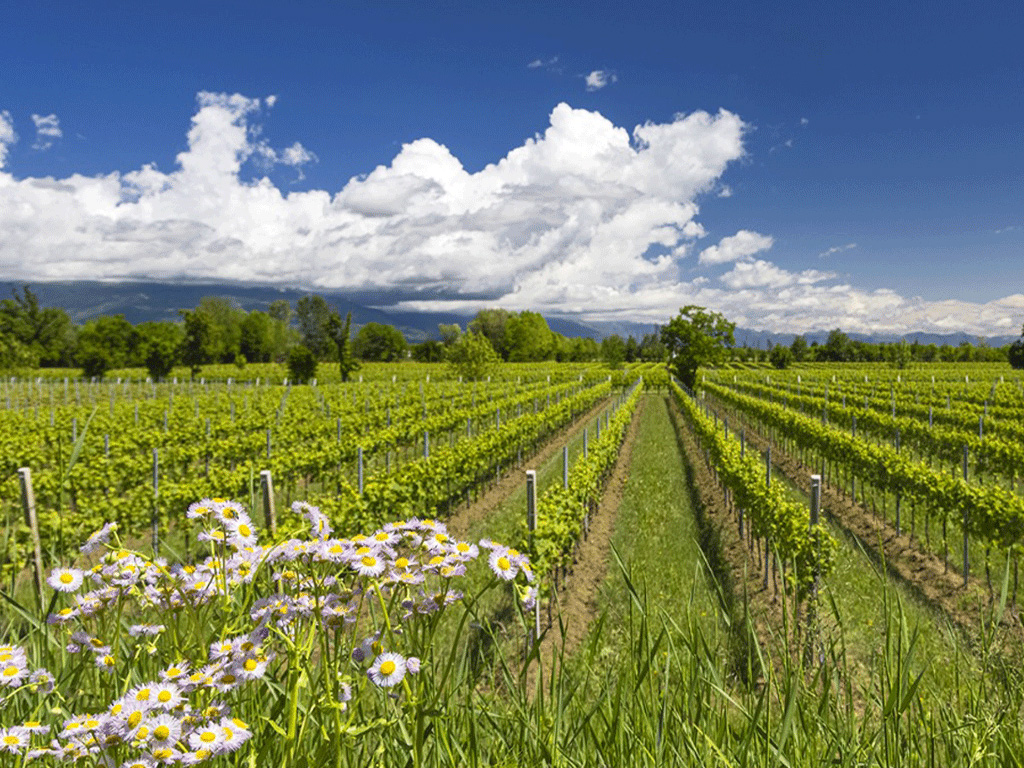 In addition to this, we only use green energy to produce our wine from sustainable agriculture, i.e. energy produced from renewable sources. This way, we recycle materials despite the higher costs. Regarding recycling, we also avoid white glass for our wine and prefer the dark one, which not only preserves wine better but also limits the consumption of virgin glass in order to reuse up to 90% of material.
Extending the term, sustainability means also economic and social responsibility, which includes for instance employee care. Our harvest time and particularly the social harvest (#VendemmiaSociale), a fundraising event aiming to support cancer patients and their families, testifies our attention to social well-being. Harvest time is when the efforts of a whole year are collected so it is a celebration despite the hard work. And according to the most ancient peasant tradition, every harvest day ends with a gathering in our farmhouse to eat and drink the products that the Earth gives us.