Stones and Sandy Soil Make Our Wine Special
Our company and estates are based in the province of Treviso, about 50 kilometres away from Venice. It is one of the most popular and famous wine-growing areas in the Veneto Region: on the one hand, the Malanotte del Piave area with its native Raboso del Piave wine and, on the other hand, the Prosecco DOC Treviso area. The latter has become even more famous since "The Prosecco Hills of Conegliano and Valdobbiadene" were added to the UNESCO World Heritage List in 2019.
The UNESCO World Heritage Hills are characterized by a particular geomorphological conformation, called hogback, which is made up of steep reliefs interspersed with small parallel valleys. In this difficult natural environment, man has been able to adapt over the centuries, shaping the steep slopes, perfecting their agricultural technique and finally creating a unique cultural landscape to the point to be recognized as a world heritage site.
The Piave area, on the other hand, is a flat land which descends from the Dolomites foothills to the estuary of the River Piave and widens eastwards towards the province of Venice naturally defined by the River Tagliamento as well as down along the Venetian hinterland into the Venice lagoon up to the Adriatic Sea.
Our estates along the River Piave are characterized by the presence of stones, which release at night the heat captured over the day to the vines, giving notes of ripe and tropical fruit to the grapes.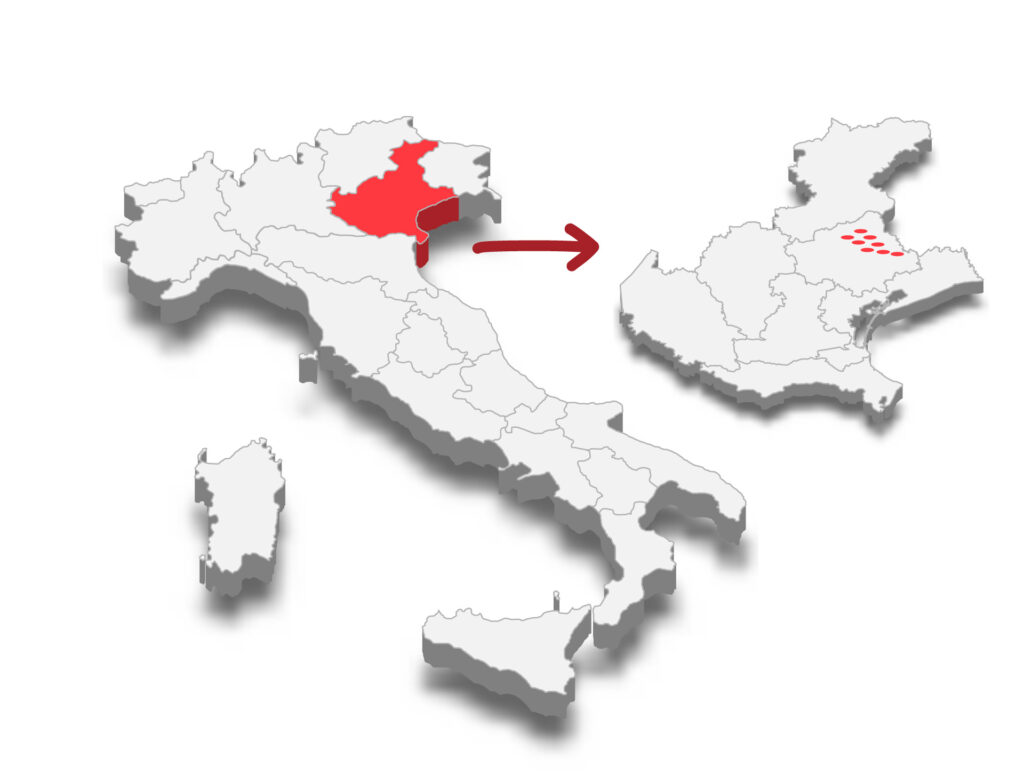 Each of our estates has an independent production with its own dedicated line of wines. The land is located in the following villages in Treviso surroundings:
Cimadolmo
Codognè
Conegliano
Ponte di Piave
Mareno di Piave
Meduna di Livenza
Motta di Livenza
Oderzo
Ponte di Piave
San Polo di Piave
Vazzola