Facchin Means Prosecco DOC – DOCG & Piave DOC Wines
We produce the typical wines of our territory, fully respecting traditions. As we are based in an area which embraces three important denominations, the Superior Prosecco DOCG Conegliano Valdobbiadene, the Prosecco DOC Treviso and the Piave DOC, we offer a wide range of wines, ranging from the fresh sparkling Prosecco to a fine aged red wine.
Facchin winemakers put their heart and soul into the production of wine and their skills make the difference. However, part of the credit must be left to the territory. There's no doubt that Veneto is a land of food and wine excellence: 26 DOC wines and 14 DOCG wines, out of the 74 national ones, can be counted here. DOC and DOCG are considered at the top of the qualitative pyramid of Italian wine production.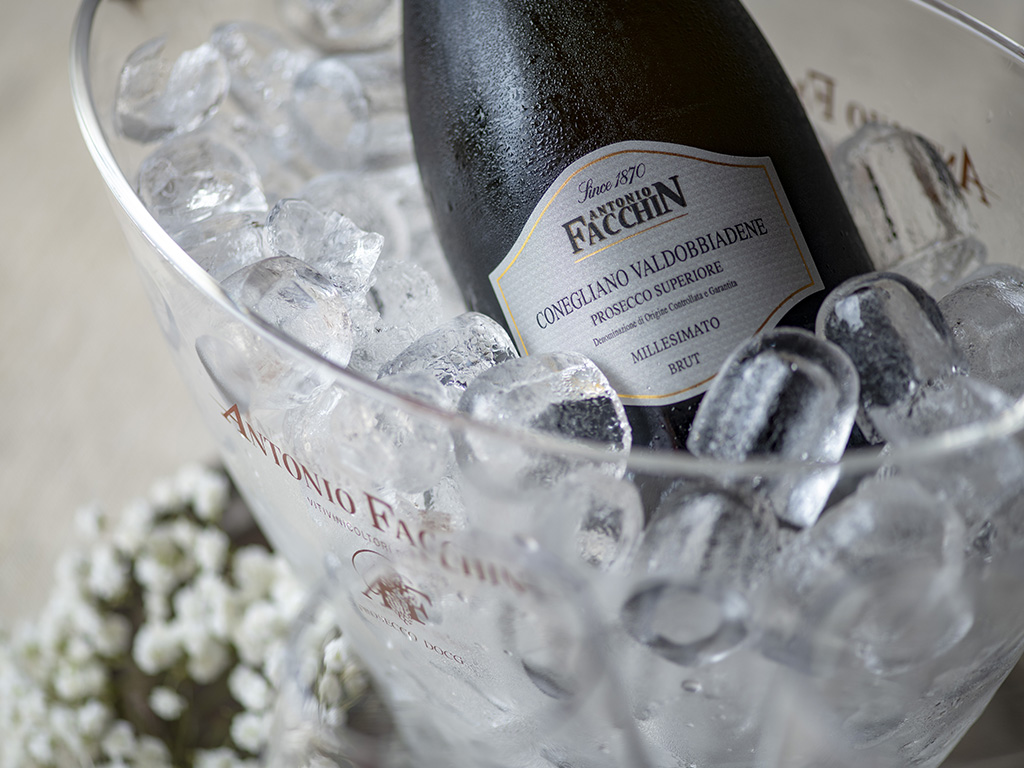 Superior Prosecco DOCG Conegliano Valdobbiadene
It is the noblest variety of Prosecco as it is produced in a small restricted area of ​​fifteen hill villages in the province of Treviso. The Superior Prosecco DOCG Conegliano Valdobbiadene from our winery is made exclusively with Glera grapes harvested on the hills of Conegliano. Glera has been a typical vine of north-eastern ​​Italy since the Roman age. Our Superior Prosecco can be tasted in the Brut version as it has a sugar content between 6 and 12g per litre.
We have made the choice to offer a selected range of Prosecco types so we can extend our wine production also to other varieties.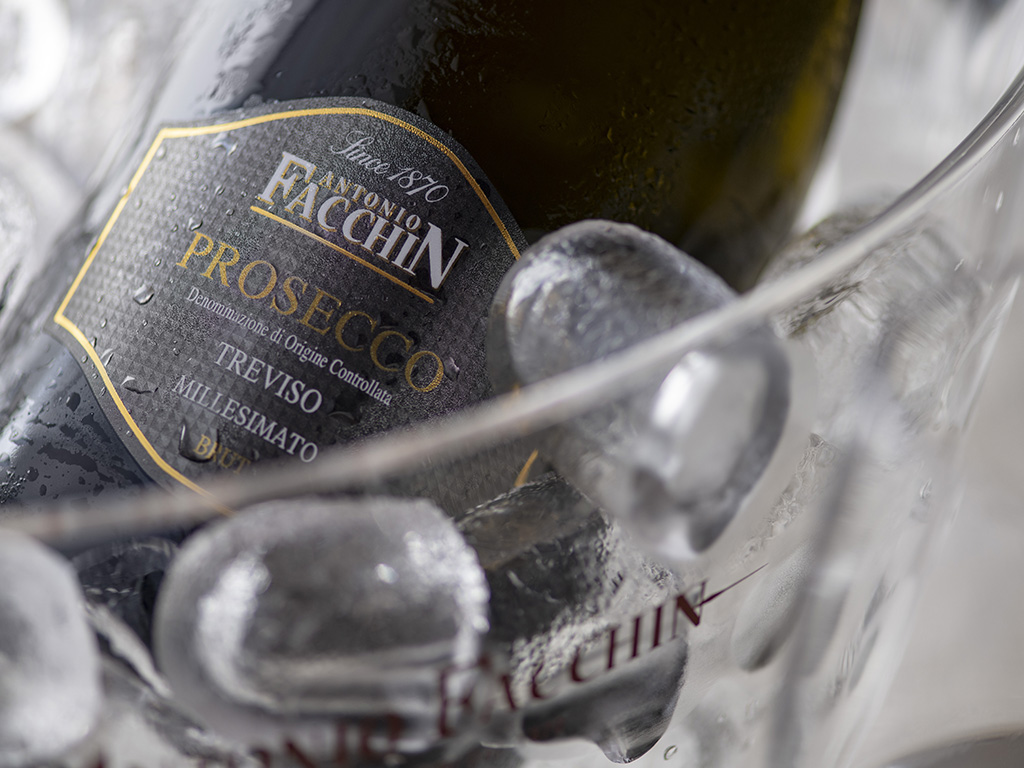 Prosecco DOC Treviso
La zona di produzione del Prosecco DOC si trova nel nord-est d'Italia e, più precisamente, nei terreni delle quattro province del Friuli Venezia Giulia (Gorizia, Pordenone, Trieste e Udine) e di cinque province del Veneto (Belluno, Padova, Treviso, Venezia, Vicenza). Quando la raccolta delle uve, la vinificazione e l'imbottigliamento avvengono completamente nelle province di Treviso, come nel caso del Prosecco DOC di Facchin, si può usare la menzione speciale di Prosecco DOC Treviso.
The production area of ​​Prosecco DOC is established by law in the north-east of Italy and, more precisely, in the lands of the four provinces of Friuli Venezia Giulia (Gorizia, Pordenone, Trieste and Udine) and five provinces of Veneto (Belluno, Padua, Treviso, Venice, Vicenza). When the grapes are fully harvested, vinified and bottled in the province of Treviso, the special mention of Prosecco DOC Treviso can be used as in our case.
With its floral and fruity aroma along with fresh, light and lively flavour, our Prosecco DOC is produced exclusively with Glera grapes, although the denomination would allow us to use up to 15% of other vines. Only our new-born sparkling wine differs from this purity of grapes: our Prosecco DOC Rosé or Pink Prosecco contains a 13% of Pinot Noir grapes, which gives it a soft pink colour and a scent that fades towards raspberry and currant.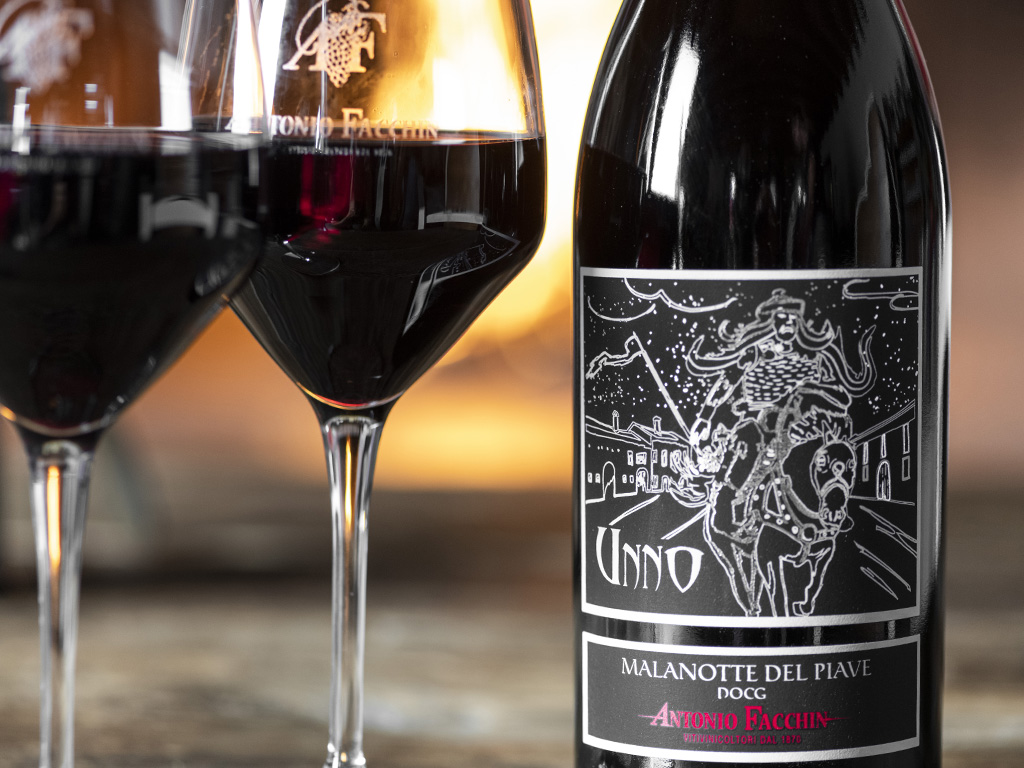 Piave DOC & Malanotte del Piave DOCG
In the vast River Piave region, which is one of the largest DOC areas in northern Italy, there is a great variety of soils and microclimates, which allows to have different wines and from different grape varieties.
Among our white wines, there is Pinot Grigio delle Venezie DOC, a pleasantly fruity and award-winning wine.
Whereas regarding red wines, along with Cabernet DOC Piave we produce several types of Raboso, a great wine from the Venetian tradition, which is ruby ​​red in colour with strong consistency and fruity notes of red currant and black cherries, aromas of undergrowth and spices. Among our varieties of Raboso, the Malanotte del Piave DOCG "Unno" stands and it is winner of numerous awards.